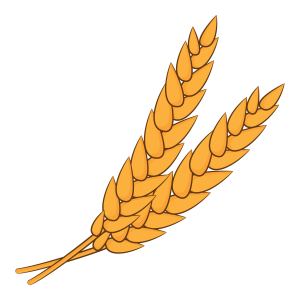 This week's Thoughts are about our Harvest Festival with a difference. The weekend of September 12th and 13th would have been when we would celebrate our Harvest Thanksgiving. As the rules are, at present, we are not able to have services in the Chapel. During that weekend we will have two tables outside of the Chapel, which will not be open (except the toilet will be made available in emergencies along with anti-bacterial wipes, soap and hand sanitiser).
---
On Saturday September 12th from 10am to 2pm we will be collecting food items such as fruit, flowers and vegetables. This produce will be sold on Sunday afternoon to raise money for Christian Aid. We will also be collecting non-perishable food items on both days for the food bank. We will also welcome your homemade jams and marmalades etc, which we will sell to raise money for the Chapel.
---
On Sunday September 13th we will be receiving all of the food items already mentioned but we will also use this time to sell off the fresh produce and preserves. This will be from 2pm to 4pm. and will allow those who watch online services on Sunday morning to do so
---
If anyone would like to come for a short time (or longer) to receive and sell, please let me know and if you have things to give or would like to buy some of the perishable food but are unable to get to the Chapel, please let me know as I am sure arrangements could be made to deliver.
---
We will also have a small table with some night lights and matches available if anyone would like to light a candle and pray for any of the sad things that are happening at present or for anyone uppermost in your thoughts. Social distances will be kept at all times.
---
Some might say what if it rains? The answer is that a cover will be provided for the food and I will get wet!! Thank you in advance for sharing in the Harvest Thanksgiving. Marion
PRAYERS
Dear Father, I pause for a moment as I don't know where to begin with the frightening news from around the world that coronavirus is spreading more and more. I could simply make a list of countries and spend a huge amount of time and energy praying for each one, and then wonder how much of the world my prayers have touched. I could pray about whether all children will be going back to school knowing that there are children in many countries who never go to school as they are dying of malnutrition. My dear Father, I could pray for the tragedy in Beirut knowing that there are so many disasters to bring to you as well as the terrible explosion killing thousands and making as many homeless and even more badly injured.
---
Father my thoughts take me back to the pandemic, the virus is flaring in Australia, New Zealand, all of Asia and Europe and Africa; in fact everywhere! God our creator, I was thinking about Harvest time before I began to pray saying that I didn't know where to begin. Was it the Holy Spirit that led me to so many needs?
---
"Dear Lord and Father of mankind forgive our foolish ways. Drop Thy still dews of quietness, till all our striving cease; Take from our souls the strain and stress, and let our ordered lives confess the beauty of Thy peace."
---
Thank you, Father and Holy Spirit, for helping me through my prayer time which is always brought to You in the name of our Lord Jesus Christ. Amen.