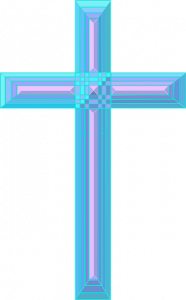 Day after day our news reports are about the effect that Coronovirus is having on our country. We hear about the number of deaths there have been, the number of people who will lose their jobs, the businesses that have failed to continue and have closed down. Today our children and young people are going back to school and we hear how difficult it will be for the teachers who seem to me to have worked very hard to make sure that everything is in place to make it safe for the children. I can say that as the grandmother of a six-year-old who came home declaring, "Mummy I had to wash my hands at least 20 times today!" I also have a grandson who has found it difficult not to be able to go to school until now.
---
I feel that we have not been taking much interest in the way Coronovirus has affected all the other countries in the world until there is a disaster and even then, it is soon out of our news. As I began to write my thoughts for the week, the news was about Beirut, the Capital of Lebanon. I thought how soon the tragedies of other countries fade from our memories. Today, the focus was on Beirut where the terrible explosion took place recently with hundreds of deaths and thousands injured and homeless. The city is flattened, the people are devastated but not without hope. There, in the middle of the rubble they have built a cross, quite a simple cross but it stands out. A bright blue cross, not fancy to look at, but a Christian cross of hope in God and our Lord Jesus Christ. I wondered if the Christians had experienced difficulty when they built it considering that only a third of the people in Lebanon are Christian, while those of the Islam religion are 69%.
---
Going back to our own problems caused by the pandemic in our own country… I was recently pulled up sharply by my friend for speaking about our country as If I was seeing little hope in many ways for the future. She was right to prevent me from going down such a path. I apologised of course and it was a few days later when I saw on my television screen that brand new cross, set in the rubble, and the people who were determined to beat what had struck them so hard after many other drawbacks they had experienced over previous years.
---
For many people the experience of terrible suffering from tragedies can become overwhelming and yet, like the people of Beirut who built that blue cross, there was hope because they were looking for God's purpose to bring them through the terrible time. It is the same for us, whatever we are feeling we need to look for God's purpose.
God made promises of hope to the people in exile and, although it meant a long wait and many of the people were not going to be alive to experience what God's purpose was for them, they would have left this earth for a better life in heaven. We can read about the promise in the book of Jeremiah 29 part of which is in v.11-13. As follows.
"For I know the plans I have for you, declares the Lord, plans to prosper you and not to harm you, plans to give you hope and a future. Then you will call on me and I will listen to you."
PRAYERS
Loving God, as we read Your words to Jeremiah, we learn a lot of what was happening to the Hebrew people and can see reasons for ourselves to come to you in prayer. The people had been taken into exile, which meant their lives had been turned over, and instead of calling out to you, Father, they were ignoring the fact that you are always ready to listen as they turned to false prophets.
---
Father, if we have stopped relying on you to help us through the results of the Coronavirus. we come now repenting from any time we have complained about our situation and not realised that we have taken the path of truth. Forgiving Lord, you have brought into our minds the people of Beirut and the terrible situation they are in. We pray for them today that they will get help from Lebanon and from other parts of the world to help them rebuild their town and their lives. Just as I finished the thoughts for today a voice had been heard in the rubble and the people were frantically digging through the broken homes – a chance to save another child.
---
The promise you made Lord was for your people to find the plan you have for them. Today we pray as You told us to for peace and prosperity and as we pray for ourselves, we also pray for those who are suffering from all the countries of the world. Lord God, we know that the plans you have for us will be the right ones, showing us your promise. And we thank you and praise you in Jesus name. Amen