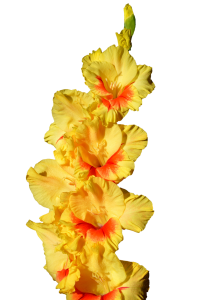 As the constraints that we have all lived with for twelve weeks are beginning to be eased I have heard people talking about getting back to normal and then talking about 'THE NEW NORMAL' meaning, as they look back over that time, they have realised that their way of living has changed in ways that are better. I know that I have been surprised that I have used the time in ways that have been better for me.
---
As the poet W.H. Davies wrote "What is life if full of care, we have no time to stop and stare." For the first time in years I have sat in my garden in the lovely sunshine eating my lunch instead of trying to fill my time with unnecessary activities.
---
I know that I took that quote of the poem out of context when using "full of care". In today's news programme it said that for many people life in the near future is going to be full of care. During lockdown, the parents of children with severe special needs lost their carers and thousands of people who have already been on part pay will discover that there are no jobs for them.
---
The reading for last Sunday was about a man who had been crippled from birth and who was taken daily to the Beautiful Gate of the Temple so that the people leaving worship would give him some money. When he saw Peter and John coming from the Temple, he asked them for some money. Peter answered him by saying, "Silver or gold have I none but what I have in the name of Jesus I will give to you." Peter touched the man and he was healed. What this story says is that because we are Christians, we have been given a new life in Jesus Christ. To give money is helpful but more important is to spread the love of Jesus with the help of the Holy Spirit. We may not have the gift of healing but by leading someone to Jesus gives them a new and eternal life. The whole story is in Acts 3.v 1-10.
---
PRAYERS FOR THE WEEK
Abba Father, Almighty God, during this very difficult time, our strength has come through the children's hymn "He's got the whole world in His hands". Soon after the lockdown began we were unable to be together to live once again through all the suffering that Jesus endured for His people, like the Passover, Good Friday, and His crucifixion followed by being able to share in the celebration of the Resurrection. Loving Father our strength came from You then and it will continue to come via the Holy Spirit in the name of Jesus the King.
---
Lord Jesus, we know how you loved both children and people with disabilities, our prayers are for the many in the world who suffer, their families and their carers. Lord we pray that there will be many with the gift of caring who feel able to help them.
---
Dear Lord Jesus, because of COVID-19, thousands of jobs have been lost causing people and families to become desperately poor. Lord Jesus, we may not have the answer to this problem but we know that you will have it and so we put it at the foot of the cross.
---
Holy Spirit, our prayers now come to you as we ask for your intervention to make the words of these prayers acceptable. In the name of Jesus, the Son, Father creator and Holy Spirit, Amen
---
Near Santiago there is a statue of Jesus Christ. It has no hands because they disappeared many years ago. It was discussed about replacing the hands, but it was decided not to. On the plinth of the statue there is written: I HAVE NO HANDS BUT YOURS.