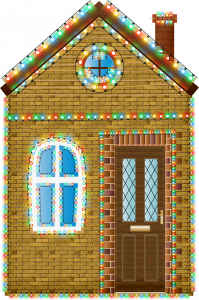 By the time you receive these THOUGHTS we will have started Advent. In my thoughts last week, I suggested we might light a large candle in our homes as we will not be able to have our Advent ring in the Chapel. I thought afterwards that many Christmas lights would be safer. I noticed that one of my neighbours had put beautiful lights on the outside of her house and thought it can never be too early to welcome Jesus into our lives again. When we light a candle, we read the following:
---
WE LIGHT THE FIRST CANDLE RECALLING THE EXPECTATION OF GOD'S PEOPLE OF THE PAST AND WE LOOK INTO THE FUTURE TO ALL THAT HE WILL ONE DAY DO. IN THE WORD'S OF ISAIAH, 'WAKE UP AND SHINE, FOR THE LIGHT HAS DAWNED; THE GLORY OF THE LORD HAS RISEN AMONG YOU! YOUR LIGHT WILL ATTRACT NATIONS AND KINGS WILL COME TO SEE THE NEW DAY BREAKING AMONG YOU.' (ISAIAH 60 v1-3)
---
LONG ITCHINGTON:
It has been disappointing that we have to be in the third tier after keeping to the lockdown rules but the good news is that Rav has a builder friend who will repair the chapel's ceiling at a very reasonable cost. The other good news is that we managed to fill 76 shoe boxes for Operation Christmas Child. The Church Support Worker congratulated us saying that it must have been difficult bringing together 76 shoe boxes during lockdown. But the Lord is good and now 76 children will be blessed. Well done!
---
LONG COMPTON:
What a great idea to build an advent card using people. Lisa and I are pleased to take part by sending a Christmas object for your tree with our personal reason why Christmas is special to us. We hope to be able to see it and share some of how it went with Long Itchington after Christmas.
---
ADVENT HYMN
(can be sung to the tune O Word of God – no.527 in Mission Praise)
---
Advent, a time of waiting
For Christ to reappear.
A time of preparation
With hope and fervent prayer
Each year we're contemplating
The unknown hour or day,
When ev'ry knee will bow down
Before the Lord and pray.

The world is in a turmoil
As Jesus prophesied,
Nations fight each other
And faith in Christ's denied.
He said, 'stand against falseness
And do not be afraid,
For those who do not waver
He's promised will be saved.

We join the heavenly angels
To praise God as they wait.
The father holds the secret
Of year and time and date.
Our lamps are full and ready,
Our hearts with joy expand
With love for the most needy
It was the Lord's command.

And when He comes in glory,
When Advent is no more,
And all his angels with Him
From heaven's open door;
For all who'ved followed closely
His life, his truth, His way,
He'll say, 'Come to the Kingdom,
You'll be with me for aye.
PRAYER
A prayer for difficult times by Susan Durbur, URC Prayer Handbook
God of all love and understanding
you know that there will be many times this day
when I will, without much thought
ask to be spared something difficult.
You know the things I fear and dread
all that I recoil from or avoid.
But in this prayer now,
I ask for strength and courage
to bear the small trials of life
with cheerfulness and grace.
And, now before you,
I ask for all I might need
to face whatever life may bring me this day.
And, if one day I am tried beyond endurance,
I ask that I may know then
that you are with me.
May the Christ,
who in Gethsemane asked to be spared,
bless me with holy courage
that I may follow Him even to a cross.